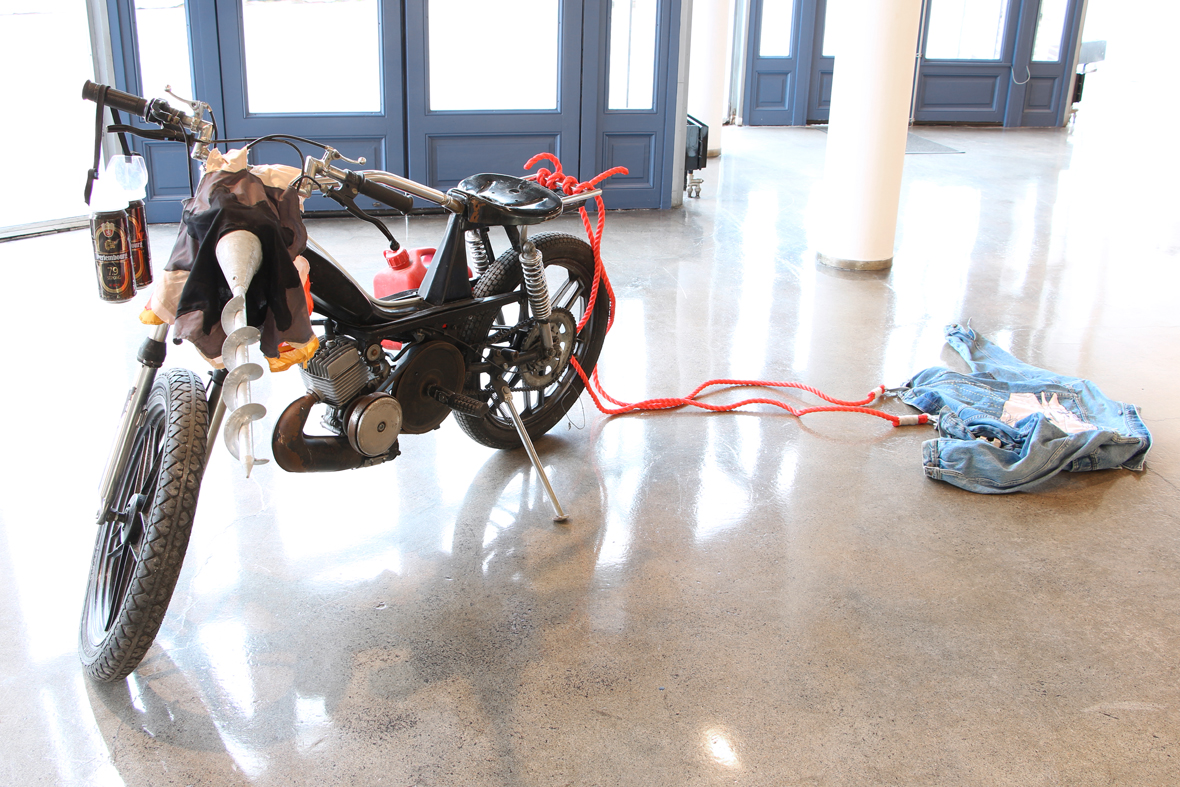 Kill The Pig

Mobylette, veste en jean, bande sonore - dimensions variables - 2015
Hommage au roman Lord of the flies de William Golding. Dans la volonté de replacer le sujet du livre dans un contexte moderne et urbain la mobylette remplace ici les enfants et la veste en jean la tête de porc, traînée comme un trophée.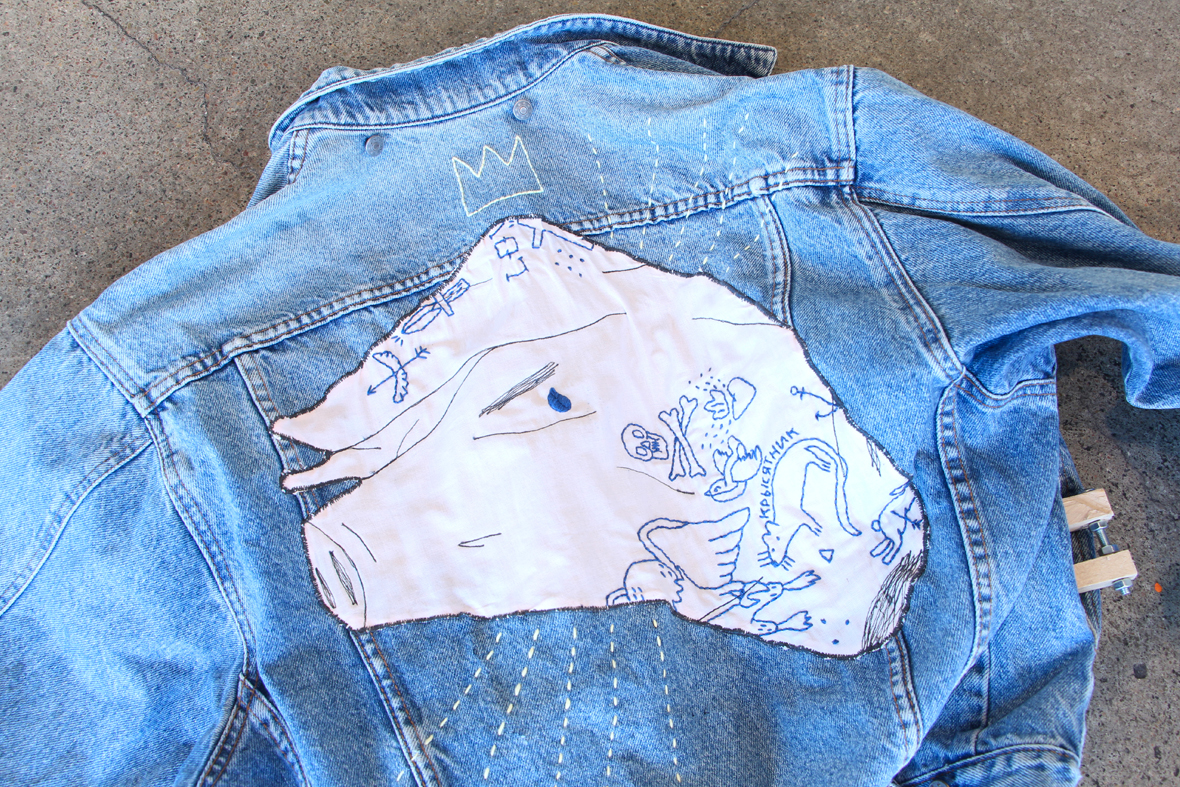 Bande sonore

Extrait du film "Lord of the flies" de Peter Brook (1963). 1'48.
Julie Marchal & Mathilde Barrio Nuevo
© 2023